Ribble Steam Railway & Museum
The railway opened to the public in September 2005. A visit to the site will not only give you the opportunity to travel along the 1½ mile dock and riverside line, but also access the new museum and workshop. The line itself crosses the entrance to Preston Marina via a swing bridge, and runs alongside the River Ribble on the site of the former sprawling docklands.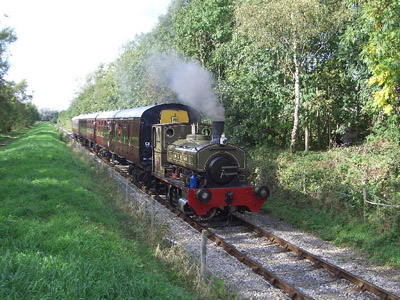 Passenger trains travel along a mile and a half of track, from Strand Road up to the headquarters on Chain Caul Road. The museum building is being constantly updated and improved to give visitors a truly interactive look into the fascinating industrial railway history of the North West of England.
Preston Docks has had a railway infrastructure since 1850, and when the final tar trains ran in 1995, it looked like that tenancy had come to an end. However, Steamport Southport began negotiations with Preston Borough Council, and during 1999, the group formerly based at the old engine shed in Southport moved to their new home on the dockside at Preston.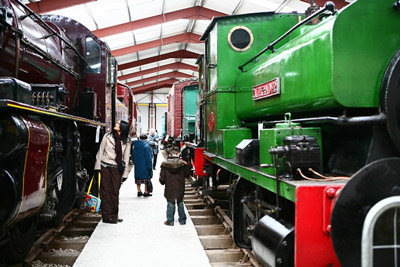 For more information about the museum, please visit the Ribble Steam Railway web-site.